NEWS DELTA 2021: NEW DELTA ICON SCANNER
We present the new ICON photographic type scanner, replacing SmartCam. It is a reader of photographic identity documents (hardware) integrated with your management system.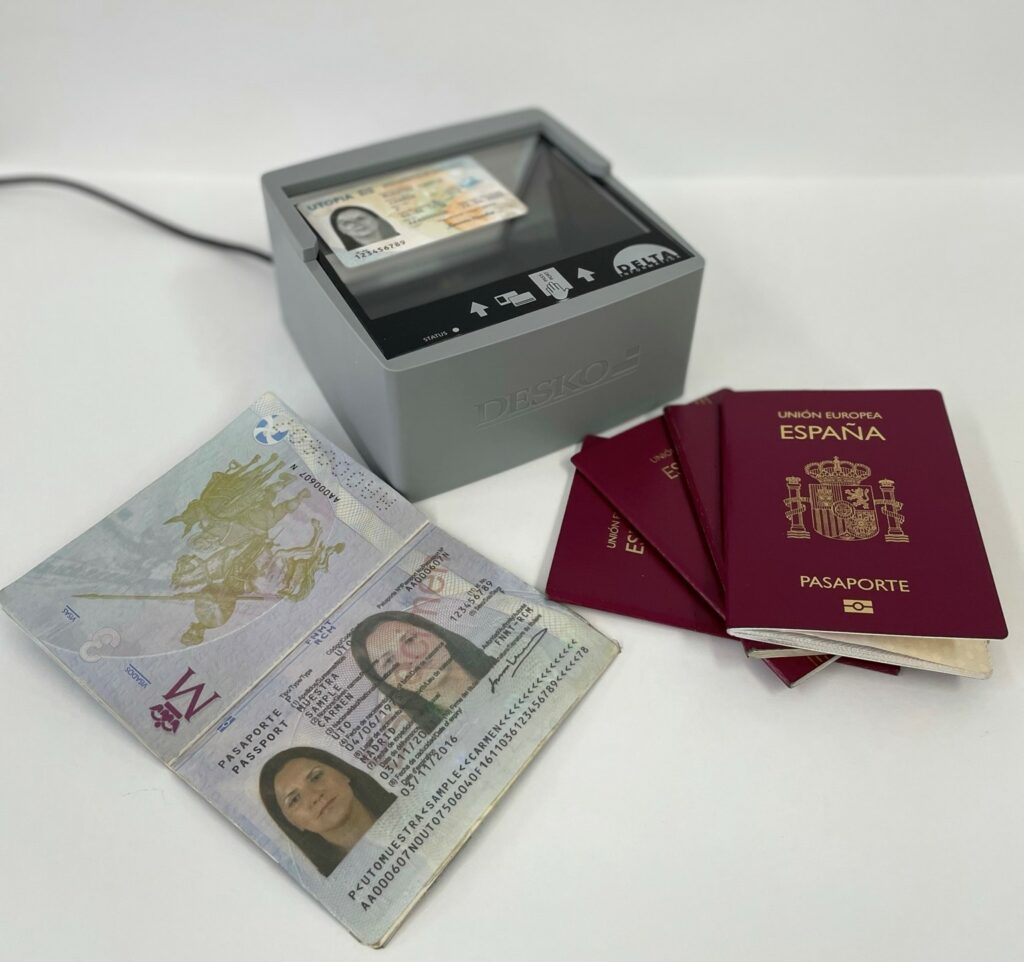 DELTA extends the family with the DESKO product line, one of the largest manufacturers worldwide.
DELTA ICON is a fast ID reader, with only USB connection and integrated for the automatic dumping of data to the system. It is an easy-to-disinfect and quick-to-use reader. Allows you to identify almost 200 types of identity documents (ID Cards, Residence Permits, Passports, Driver's License …) and to share a scanner with several workstations.
It is integrated and approved by a large number of management software manufacturers on the market (PMS, CRM, ERP) to improve the data collection process.
The document is scanned using the DELTA ICON device.
Automatic data reading is performed with OCR DELTA ID software.
The data is integrated with your management software (ERP, CRM, PMS, HIS…)
It is the fastest, strongest and most compact scanner on the market.
It only requires a USB connection.
Easy installation.
Streamline processes thanks to the automatic document detection option.
Its open design allows the user to place the document to avoid physical contact (COVID-FREE).
Cheaper option.